About
Founded in 2007, Boutique Air is an FAA-certified air carrier providing both scheduled and charter air service. At Boutique Air, we provide a genuine first-class experience for an economic price, making you feel at home. With a modern fleet of both Swiss-made Pilatus PC-12 and Beechcraft King Air 350 aircraft, you will fly in a luxurious cabin and in a plane known for its world-class safety rating. Amenities feature reclining leather seats, power outlets, a pressurized cabin, and fly at top speeds of 300 mph. With us, convenience and elegance is at your fingertips. The airline services routes in Arizona, Alabama, California, Colorado, Georgia, Kansas, Maryland, Massachusetts, Minnesota, Mississippi, Nebraska, New Mexico, New York, Oregon, Pennsylvania, Tennessee, and Texas.
Executive Team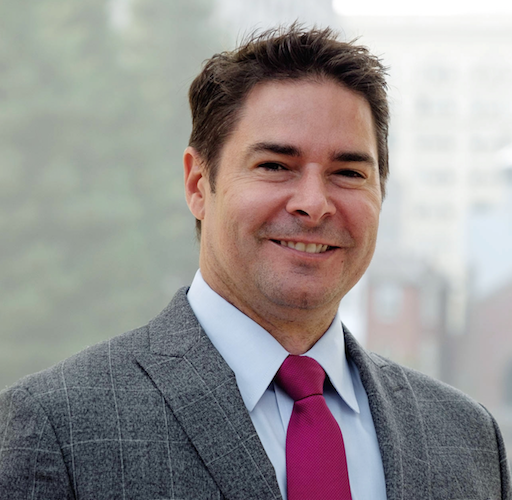 Shawn Simpson
CEO
Shawn Simpson is the CEO and Chairman of Boutique Air and has worked in the commercial aviation industry for over ten years. Mr. Simpson began his professional career as a sailing instructor at Pacific Yachting in Santa Cruz and at Olympic Circle Sailing in Berkeley. He joined the non-profit GreenInfo Network providing geographic data support to community organizations as a GIS Analyst and at Xoom.com as a UNIX System Administrator. In 2000 Mr. Simpson joined Google's Engineering team where he helped monitor and scale Google's computing infrastructure. Mr. Simpson founded Boutique Air in 2009. He also directs Targaryen LLC, a real estate and equipment leasing corporation. Mr. Simpson attended the University of California, Santa Cruz (BA Biology, Environmental Studies) and resides in the San Francisco Bay Area.
Mathew Butcher
Director of Operations
Mathew Butcher graduated Arizona State University with a Bachelor's of Science degree in Aviation Management Technology. After graduation he worked as a pilot for a regional airline, flying passengers for US Airways Express and United Express. Mr. Butcher then gained valuable management experience at several Essential Air Service (EAS) passenger airline operations throughout the United States. These positions included Assistant Chief Pilot, Assistant Director of Safety, Lead Flight Instructor, Director of Training, Check Airmen, and Director of Operations. Mr. Butcher also has experience as a pilot flying international freight operations around the world on the Boeing 747.
Vivian Pan
Director of Finance
Vivian Pan oversees all aspects of the financial operations and provide strategic analyses for senior management to determine project and company profitability. Mrs. Pan brings to Boutique Air extensive experience in accounting management. She spent six years as a public accountant with responsibilities in auditing, tax preparation and financial reporting. She is Certified Public Accountant (CPA) and holds a master degree of Accountancy from Golden Gate University with a BS in Business Administration from University of Central Florida.
Peggy Groebe
Director of Human Resources
Peggy Groebe leads the Human Resource and Payroll Departments for Boutique Air. Mrs. Groebe has over 25 years of regional airline leadership experience in human resources and operational roles. She started her aviation career at Mesaba Airlines as Director of Human Resources overseeing corporate communications, labor and employee relations, benefits administration, and training. Most recently, she worked for Compass Airlines as Director, Inflight Services overseeing inflight training, operations, standards, and compliance functions for the regional carrier. Mrs. Groebe attended the University of Saint Thomas and holds a BA in Human Resources Management.
Victor Coker
Business Analyst
Victor brings 10+ years of experience implementing results-oriented business processes with a track record of delivering top performance for Fortune 100 business segments. His data-driven approach provides critical operational intelligence necessary for Boutique Air to make strategic product and market decisions. Victor leverages his financial, scientific, and technical expertise to set high standards for operational excellence. He has led highly efficient cross-functional teams in the successful positioning of numerous products and brands in the healthcare, pharmaceutical, and medical device arenas. Victor has a BS in Chemical Engineering from Purdue University and an MBA from MIT Sloan School of Management.
Brian Kondrad
Assistant General Manager
With a decade of experience in airlines Mr. Kondrad supports the general management of Boutique Air by overseeing Customer Service, Reservations, and Airline Partnerships. Mr. Kondrad has worked for Boutique Air since 2015 when he initiated the company's Las Vegas operations and subsequently our Mid-West operations before assuming his current role as Assistant General Manager. Prior to joining Boutique Air, Mr. Kondrad worked in the customer service division of Spirt Airlines. Mr. Kondrad holds degrees in Business Management and Project Management from the University of Nevada, Las Vegas and the University of the Andes, Colombia.
Tyler West
Director of Maintenance
Tyler West oversees all of Boutique Air's maintenance activities, including line and base maintenance functions, aircraft reliability, and regulatory compliance. Prior to Boutique Air, Mr. West worked at one of the largest Pilatus service centers where over his 12 year tenure he gained experience in several key roles, including Turbo Prop Team Supervisor. His most recent experience prior to Boutique Air was at Pratt and Whitney as an Engine Services Specialist. Mr. West holds a private pilots license as well as his A&P / IA.
Luke Tschantz
Director of Safety
Mr. Tschantz leads Boutique Air's Safety Department. He is also Captain and line pilot for both King Air 350 and Pilatus PC-12 aircraft, a line check airman for the Pilatus PC-12, and part of the pilot hiring team. Mr. Tschantz attended Embry-Riddle Aeronautical University receiving a BS in Aeronautical Science with minors in Aviation Safety and Aviation Management, and continued his education at ERAU receiving an MBA in Aviation. He is a veteran of both the United States Army and United States Navy, finishing his military service as a Naval Officer.
To return to the Boutique Air main page click: Boutique Air